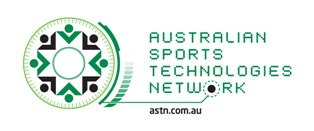 Theme: Insights into creating a 'Born-Global' Sports Tech Venture
This unique one-day event will provide entrepreneurs with insights on what it takes to create a successful sports tech venture. Hosted by the ASTN, the day will include input from more than 20 industry experts covering everything from funding and investment, IP strategy, sports tech trends, trade missions, design & industry, learnings from successful sports tech companies and details of new ASTN programs to support sports tech companies.
Date & Time: 
Tuesday, 4th October 2016
Arrive 8:45am (for 9:00am start) to 4:00pm
Venue: 
The Carlton Connect Initiative
The University of Melbourne,
LAB-14, 700 Swanston Street, Carlton 3053
Cost: 
ASTN Members: Free
Non-Members: $165.00
Target Audience:
For sports tech entrepreneurs, innovators and researchers. However, anyone interested in the commercialisation of sports technologies is welcome to attend.
Presenters & Panelists including:
More than 20 subject experts from AFL, Australian Institute of Sport, Australian Sports Commission, Austrade, AusIndustry, PwC, The Australian Sports Tech Company, Melbourne Angels, K&L Gates, ASTN and numerous case studies from successful Australian sports tech companies.
Format:
Short presentations, Expert panel sessions and Q&A's
Full agenda will be released week of Monday 12th September.
Topics:
Creating The Aussie 'Sports Tech Start-up Playbook'
Lean Launchpad (LLP) and its Application to Aussie Sports Tech – a Pragmatic approach to Validating Market Need of Your Venture
Maximising & protecting the value of your future success – IP Strategy, Business Structuring, R&D and Commercialisation
Validating Market Opportunity: Understanding the Real Needs, Challenges and Opportunities of Sports
What are investors look for in entrepreneurs & their businesses
The role of industrial design & software experts in delivering a product/market fit
Case Studies – Journeys in scaling Aussie sports tech ventures
Connecting You to World's sports markets
RSVP:
By 28th September at the following link: CLICK HERE
FULL AGENDA: (Subject to change) 

8:50AM
WELCOME – CARLTON CONNECT INITIATIVE
Simon Wilkins – Lead, Innovation Development (Carlton Connect Initiative)
9:00AM
INTRODUCTION – CREATING THE AUSSIE 'SPORTS TECH START-UP PLAYBOOK'
Craig Hill – Executive Director (Australian Sports Technologies Network)
9:10AM
LEAN LAUNCHPAD (LLP) AND ITS APPLICATION TO AUSSIE SPORTS TECH – A PRAGMATIC APPROACH TO VALIDATING MARKET NEED OF YOUR VENTURE
James Demetriou – Chair (Australian Sports Technologies Network)
9:30AM TO 10:40AM
MAXIMISING & PROTECTING THE VALUE OF YOUR FUTURE SUCCESS 
Format: Presentations and Q&A
Steve Wulff – Partner (K&L Gates)
Sam Sargood – Manager (R&D Incentives & Government Grants) (PwC)
Dale Sanftl – Partner (Private Clients) (PwC)

Crowd funding & investor incentives

John MacDonald – A/g Deputy State Manager (AusIndustry)

Federal government industry & innovation programs
10:40AM TO 11:00AM – MORNING TEA
11:00AM TO 12:00PM
VALIDATING MARKET OPPORTUNITY: UNDERSTANDING THE REAL NEEDS, CHALLENGES AND OPPORTUNITIES OF SPORTS
Format: Presentations and Q&A
Patrick Clifton – Operations & Innovation Manager (AFL)
Joe Winter – Head of Innovation, Research and Development (Australian Institute of Sport)
Gavin MacDonald – Director – Digital & Business Innovation (Australian Sports Commission)
Apurwa Sarve – Strategy Manager (Cricket Australia)
12:00PM TO 12:40PM
WHAT ARE EARLY STAGE INVESTORS LOOK FOR IN ENTREPRENEURS & THEIR BUSINESSES
Format: Panel
James Demetriou – Chair (Australian Sports Technologies Network)
John O'Connor – Director (The Australian Sports Tech Company)
Bob Beaumont – Angel Investor
Maurice Grasso – Investor (Melbourne Angels)
12:45PM TO 1:15PM
HELPING CREATE THE DREAM: THE ROLE OF INDUSTRIAL DESIGNERS & SOFTWARE DEVELOPERS 
Format: Presentations
Hans Chang – Founder (ProtoWorks & Maker's Space)
Paul Taylor – Director (Design + Industry)
1:15PM TO 2:00PM – LUNCH
2:00PM TO 3:00PM
CASE STUDIES – JOURNEYS IN SCALING SPORTS TECH VENTURES
Format: Panel
Rob Fletcher – Founder & General Manager (Team App)
Troy Westley – Founder  (Care Monkey)
Geoff Maloney – Founder (POD Active)
Martin Schlegel – Former Managing Director (Advanced Polymer Technology – now Polytan)
3:00PM TO 4:15PM
CONNECTING YOU TO WORLD'S SPORTS MARKETS
Chris Morgan – Principal (TT Marquet) and Former Managing Director (Associated Retailers Ltd)

Becoming market ready & export ready

Bob Beaumont (Angel Investor) / Geoff Maloney (POD Active)

UCLA Global Access Program

Margaret Bounader – Manager (Export Advisors) (Australian Trade Commission)

Landing Pads, EMDG & other support

Stuart Bland – Senior Manager (ICT / Tech Trade) (State Government of Victoria)

Victorian industry & innovation programs

Craig Hill – Executive Director (Australian Sports Technologies Network)

Accelerator Programs, Trade Missions, Conferences & other International Sports Tech clusters
SUPPORTERS: